2020 Domaine Bousquet Cabernet Sauvignon
Having revie­wed the Mal­bec from Domai­ne Bous­quet a little whi­le ago, we heard from readers that the­re was a Caber­net out the­re too that was super good, and also under $10.
It took a little whi­le for it to appear around us, but here it is, in the 2020 vin­ta­ge. You'll quickly note the Cost­co dis­coun­ted pri­ce of $7.99 until 4/10; off a regu­lar pri­ce of $9.59. This bottle also proudly pro­mo­tes their use of orga­nic gra­pes which seems to be a com­mon approach across the winery's enti­re portfolio.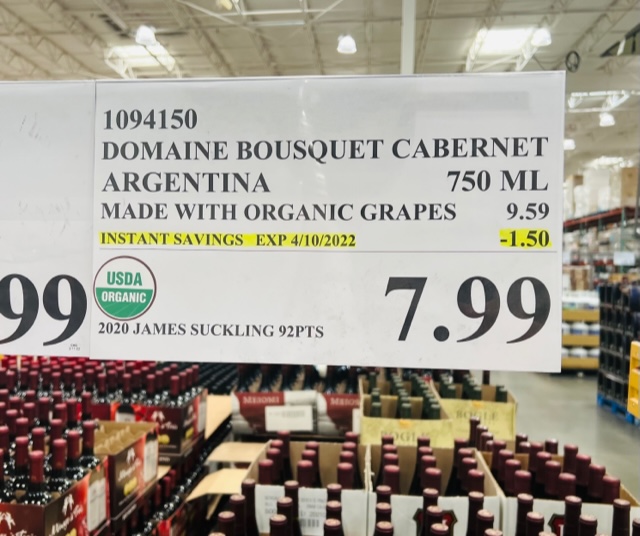 We were a little con­fu­sed by the Suc­kling rating. On the Cost­co pla­card abo­ve it says 92 points, but the stic­ker on the bottle says 90 points. Wine.com con­firms the 90 points, and also lists a retail pri­ce of $13.