A Glass Of The Mother Goddess
If you are loo­king for a red wine to go with sum­mer­ti­me gri­lling, this red blend pro­du­ced by Domai­ne Bous­quet will defi­ni­tely make your pala­te sing!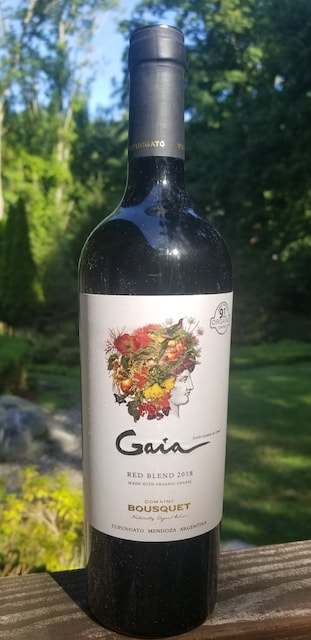 Domai­ne Bous­quet is Argentina's lar­gest expor­ter of orga­ni­cally grown wines. The winery is loca­ted in the Gual­ta­llary Valley, which is situa­ted high up in the Tupun­ga­to dis­trict of the Uco Valley. Alti­tu­des here reach up to 5,249 ft. To read about the winery's his­tory, the cli­ma­te, terroir and more, plea­se click on the menu at right.

The label on this wine is a stri­king por­tra­yal of Gaia, who in Greek mytho­logy was the mother god­dess that pre­si­ded over the earth. She is con­si­de­red the per­so­ni­fi­ca­tion of the Earth.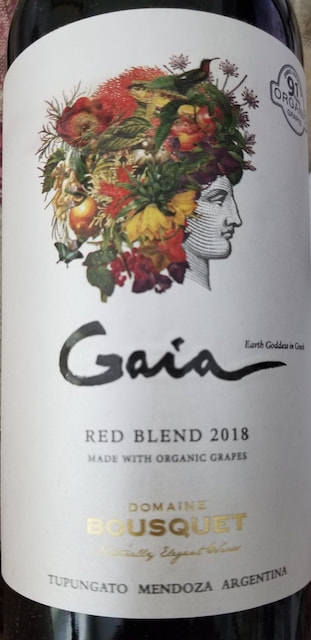 Gaia Red Blend 2018
50% Mal­bec, 45% Syrah and 5% Caber­net Sau­vig­non make up this blend. The best gra­pes are used for this wine and are har­ves­ted manually from Domai­ne Bousquet's orga­ni­cally far­med vine­yards. Wine aging takes pla­ce in French oak barrels for ten months.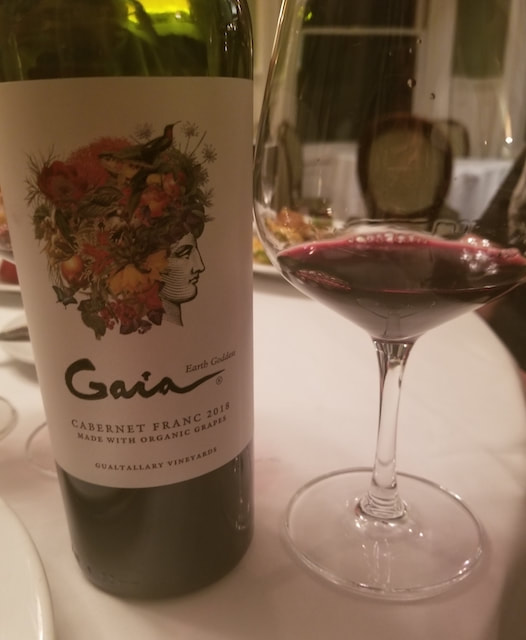 Delec­ta­ble aro­mas of dark berries, spi­ce and vio­let are the ope­ning act for this tan­ta­li­zing wine. The pala­te is enter­tai­ned with black­berry, dark cherry, dark plum, spi­ces and a touch of vani­lla all of which lin­gers on a lengthy finish. A silky mouth­feel and fresh aci­dity add to the rich­ness and com­ple­xity of this wine. In addi­tion to gri­lled meats, appe­ti­zers and pas­ta, this wine goes well with fish. Try Gaia with a cho­co­la­te des­sert. It is a great fina­le!
Alcohol: 14.5%


SRP

: $20

The wine pai­red beau­ti­fully with this gri­lled sword­fish surroun­ded by red gra­pe­fruit and pea­ches.
Note: The pho­tos taken at the res­tau­rant are pre-COVID-19.

Until next time…

Cheers!
Peni­na