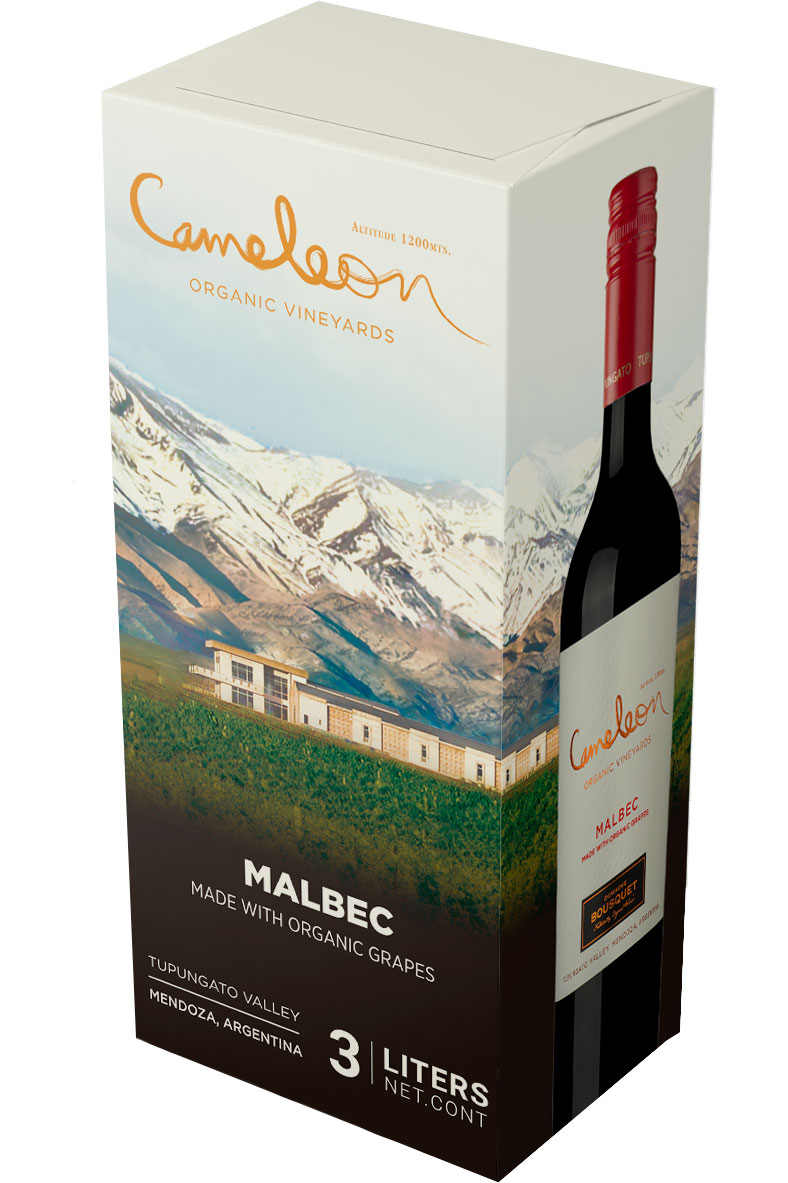 Cameleon Organic Malbec Bag-In-Box

Like its namesake, Cameleon is the embodiment of fine adaptation to the environment. The label symbolizes the story of the Bousquet family, a fourth generation that left their native France after a long worldwide search for an idyllic wine growing region. Their search came to a natural conclusion in Tupungato where the family Bousquet tailored their extensive winemaking knowledge to the carefully chosen land.
100% Malbec fermented and aged in stainless steel tanks to preserve its varietal typicity and achieve a fruity and expressive character.
Tasting Notes:
Deep violet color. The nose has intense aromas of red and black fruits with plum notes. On the palate, notes of blue and blackberries with soft and elegant tannins. It has a balanced structure and a pleasant finish.