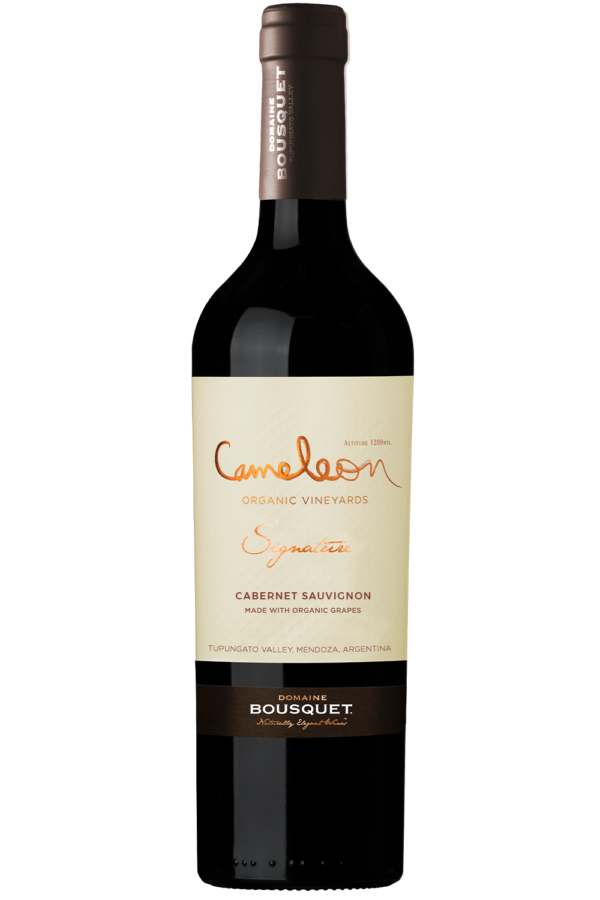 Cameleon Signature Organic Cabernet Sauvignon

Like its namesake, Cameleon is the embodiment of fine adaptation to the environment. The label symbolizes the story of the Bousquet family, a fourth generation that left their native France after a long worldwide search for an idyllic wine growing region. Their search came to a natural conclusion in Tupungato where the family Bousquet tailored their extensive winemaking knowledge to the carefully chosen land.
85% Cabernet Sauvignon 15% Malbec, aged in contact with French oak for 6 to 8 months.
Tasting Notes:
Deep Violet color. On the nose, red fruit aromas with spicy and mineral notes. On the mouth is refined with savory tannins and bright acidity.

Description
puntos
James Suckling March 2023