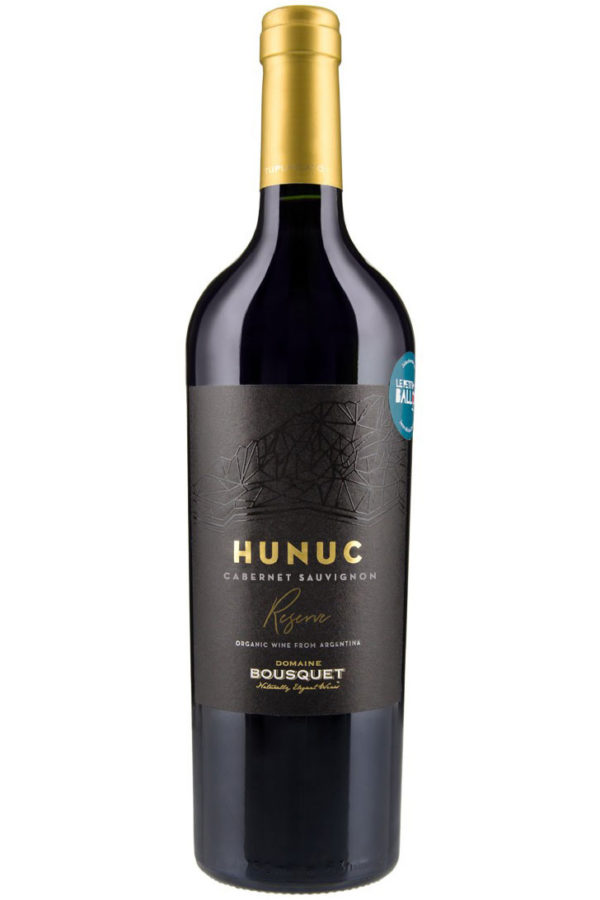 Hunuc Organic Cabernet Sauvignon Reserve

For the Huarpe Culture, Hunuc was the first habitant on the Cuyo territories. He is considered the god of the sun and the mountain. As pioneers of Gualtallary and as a tribute to the territory in which Domaine Bouquet is established, Hunuc was born. A line of honest wines inspired by the fruits from the earth, the mountains, and the sun.
85% Cabernet Sauvignon 15% Malbec, aged in French oak for 10 months.
Tasting Notes:
Violet Color with ruby tones. The nose shows Strawberries and flowers aromas with spicy and mineral notes. On the mouth is refined, stylish red, showing scented oak, fine, savory tannins and bright acidity.