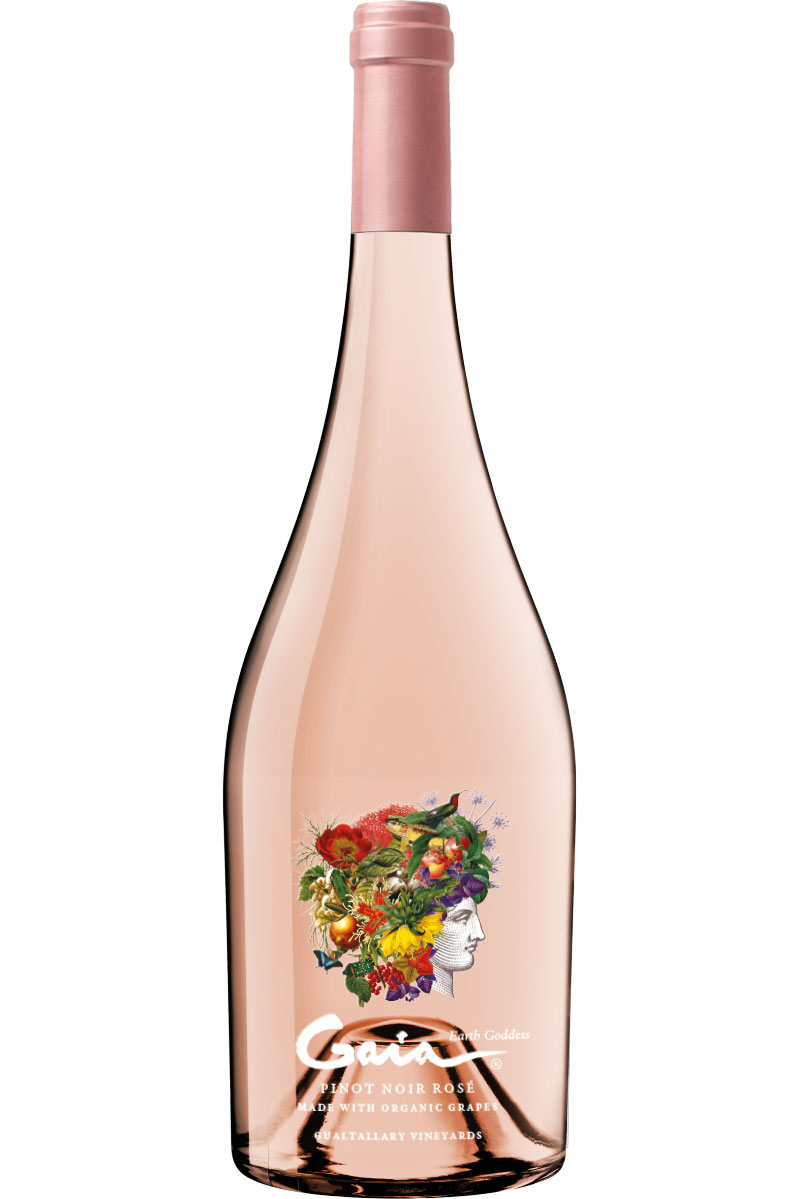 Gaia Organic Rosé
GAIA, the Greek goddess of the earth, has been the Bousquet family's inspiration since founding our winery 1997 when we pioneered and cleared virgin land in the high reaches of Tupungato's Gualtallary district. From the start, our Gaia wines have been crafted with a French winemaking sensibility and made from 100% organic fruit grown at a cool 1,200-m/4,000-ft altitude.
Intense sun exposure and huge shifts in day-to-night temperatures combine to create a perfect marriage of Old and New World characteristics. GAIA Rose is made from the finest Pinot Noir grapes of our own vineyards. Those hand-harvested grapes offer a natural acidity, with vibrantly fresh red berry fruit.
Vintage: 2020
Varietal: 100% Pinot Noir
Vineyards: Own Vineyards in Tupungato, Alto Gualtallary. By the foothills of the Andes at 4000 ft.
altitude. The vineyards enjoy a marked thermal amplitude. Gravel and sand Soil.
Winemaking: Early morning manual harvest during the second and third week of February. Full cluster press to maximize aroma extraction followed by a 5-day cold maceration at 6°C. Fermentation at a maximum temperature of 13°C for 30 days.
Information:
Alcohol: 13.1 %
Residual Sugar: 1,29 g/l
Acidity: 6 g/l
pH: 3,43
Tasting notes:
Pale and pretty crystal clear pink. Strawberries and red berries aromas with orange zest and floral notes. Lively with creamy mid palate and lively acidity.
Pairing:
Appetizers and tuna dishes.
Serve at 10°C.