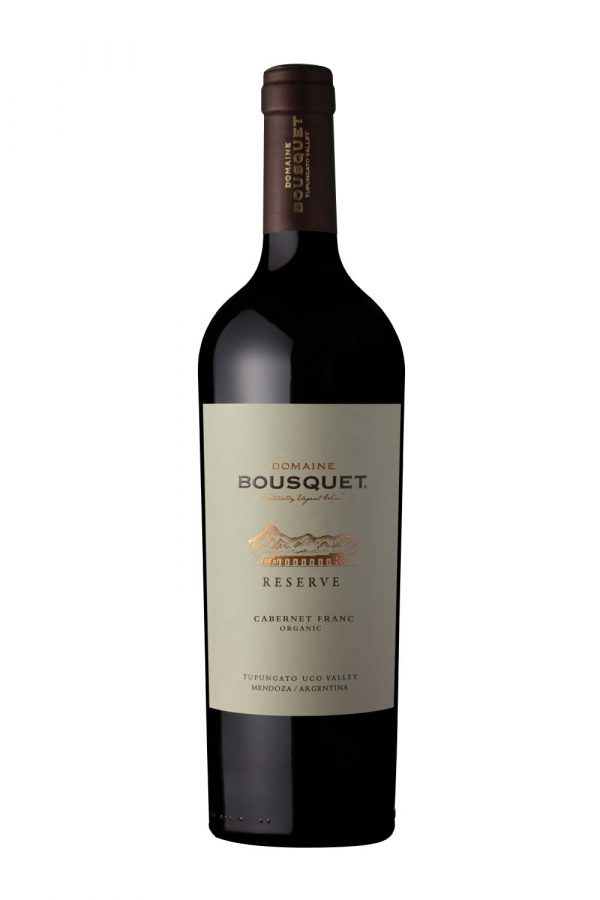 Bousquet Reserve Organic Cabernet Franc
Domaine Bousquet combines the know-how of french winemaking with Argentina's exceptional climate and terroir. The vineyard is located at the foothills of the Andes, at 1200 m.a.s.l. Its thermal amplitude contributes to obtaining fully ripened grapes with an excellent acidity. The grapes are hand picked and the vineyard is certified organic.
Technical Data
Varietal: 100% Cabernet Franc
Acidity/ph 5.5/ 3.65
Winemaking
Vintage: 2020
Soil: Gravel and sand Soil
Alcohol 14.5%
Residual sugar 1,8
Manual harvest and traditional production method: Cold maceration between 8 ° C and 10 ° C for 48 hours. Fermentation under selected yeasts at a maximum temperature of between 25 ° and 27 ° C for 10 days. Post fermentation maceration for 14 days and 100% malolactic. 100% of the wine goes through French oak for 6 months.
Vineyards
Own Vineyards in Tupungato, Alto Gualtallary. By the foothills of the Andes at 4000 ft. altitude. Vineyards located in high areas have a lower temperature, allowing a better development of quality white grapes. Gravel and sand Soil.
Tasting notes
Intense ruby color. On the nose it has aromas typical of the variety, such as roasted red pepper, chili, tomato, leaf and black pepper, with great balance and complexity. In the mouth it is friendly, with great intensity and round tannins, in line with the fruit on the nose and a persistent finish.
DataSheet: 2020