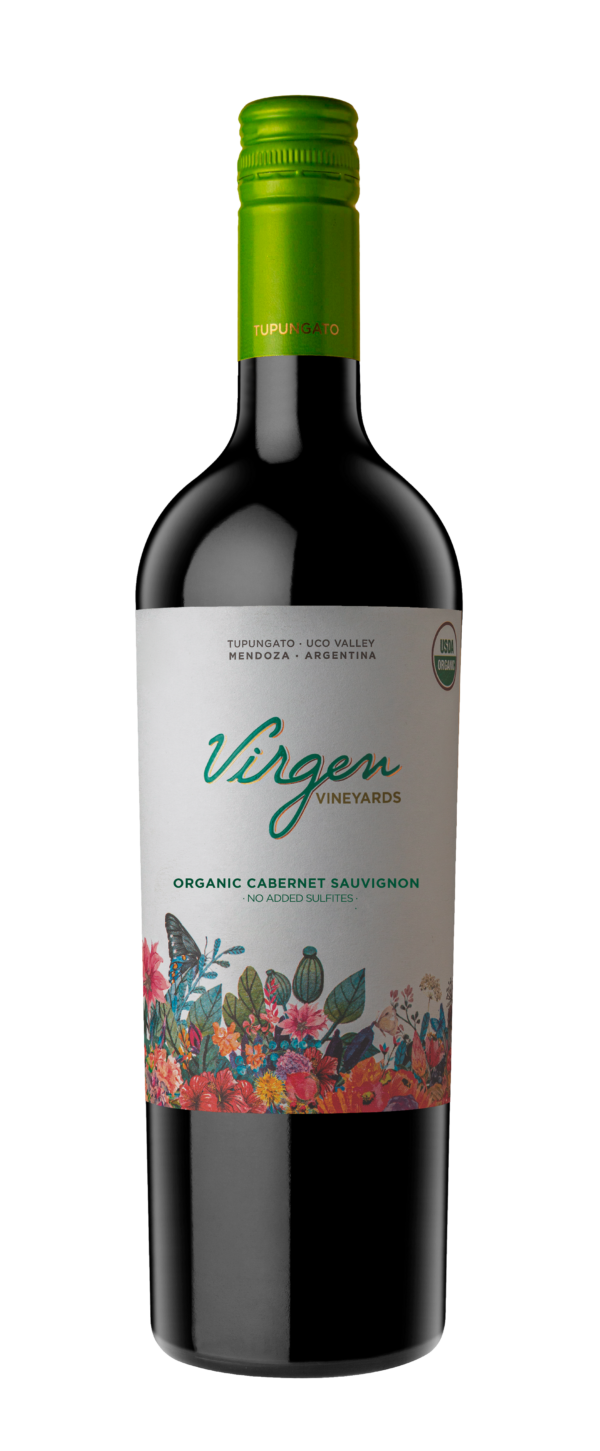 Virgen Usda Organic Cabernet Sauvignon

"Virgen" defines our USDA-certified, no-sulfites-added, vegan, organic wines, the purest expression of our pristine, high-desert Tupungato Valley terroir in Argentina's Mendoza region. Here, sandy/gravel soils, year-round sunshine and 60°F/15°C day-to-night temperature shifts combine for exceptional conditions in which to grow healthy, high-quality organic grapes. The result: super-flavorful, fresh-tasting, naturally elegant wines.
Tasting Notes:
Intense Violete color. Fresh and clean with red and black berry aromas. Expresive with medium body and finish.