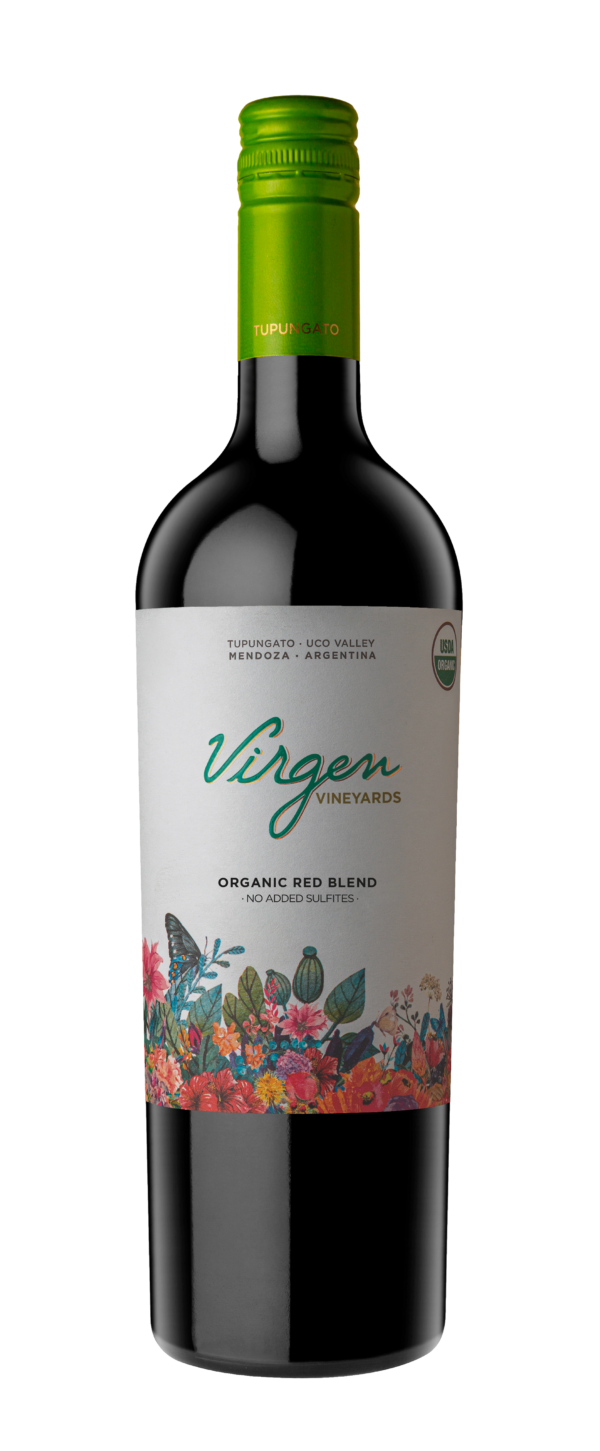 Virgen Usda Organic Red Blend

Virgen Organic Red Blend is not only made from organic fruit but has no sulfites added, thereby qualifying for fully organic USDA certification. A blend of 35% Malbec, 35% Cabernet Sauvignon and 30% Cabernet Franc, it is vinified from 100% estate-grown fruit grown at a cool 4,000 feet in the foothills of the Andes. This purest expression of the local terroir, a mix sandy/gravel soils credited for Domaine Bousquet's signature "Naturally Elegant Wines," benefits from brilliant sunlight and 50⸰F degree temperature swings between day and night, leading to super-flavorful, fresh-tasting grapes.
Tasting Notes:
Deep Violet Color. In the nose, pure and intense blackberry and red berry fruit. On the palate is a refreshing interplay of vibrant fruit, leavened with a touch of herb, spice, and violets.