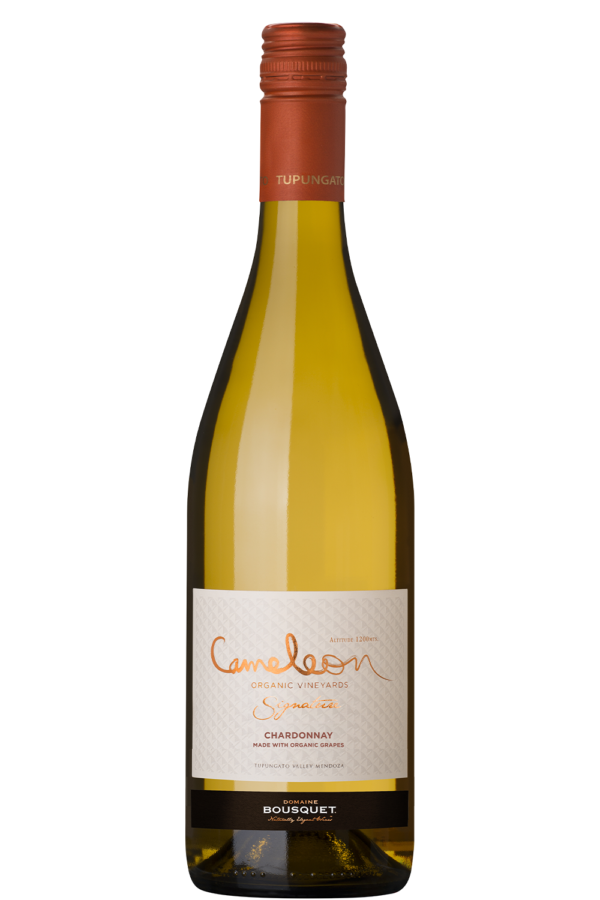 Cameleon Signature Organic Chardonnay

Like its namesake, Cameleon is the embodiment of fine adaptation to the environment. The label symbolizes the story of the Bousquet family, a fourth generation that left their native France after a long worldwide search for an idyllic wine growing region. Their search came to a natural conclusion in Tupungato where the family Bousquet tailored their extensive winemaking knowledge to the carefully chosen land.
100% unoaked Chardonnay aged for 6 months in contact with French oak.
Tastings Notes:
Bright Yellow Color.White fruit aromas with peaches and apple notes.  Fruity palate with fresh character and medium body.