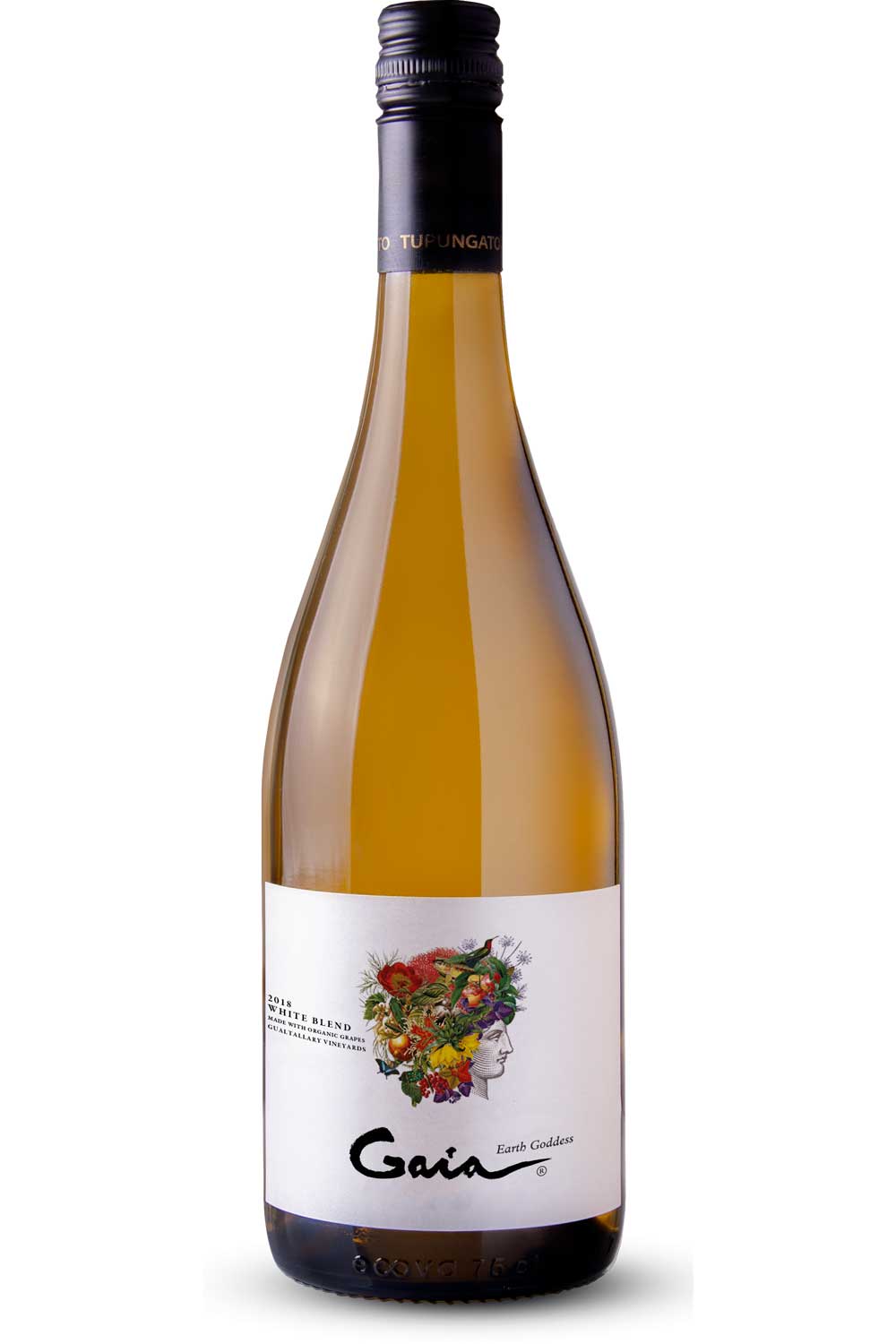 Gaia Organic White Blend

Named for the Earth Mother goddess in Greek mythology, Gaia Red and White Blends are a multi-varietal cornucopia of estate-grown grapes. This Old World tradition of blending varieties is updated to highlight modern, non-classic New World pairings. The primary grape comprises around 50% of the mix.
Each vintage, the bounty from the estate is blended a bit differently to reflect what Mother Nature has offered. A new taste adventure every year — be it a wild berry Malbec, spicy Syrah, and polished Cabernet Sauvignon trio, or a white trio of delicate Chardonnay, white peach Pinot Gris and refreshing Sauvignon Blanc.
50% Chardonnay 35% Pinot Gris 15% Sauvignon Blanc. The Chardonnay has been aged for 6 months in French oak.
Tasting Notes:
Yellow with green hues. Sliced apple and dried white peach character. Medium body, delicate fruit with a clean and persistent finish.