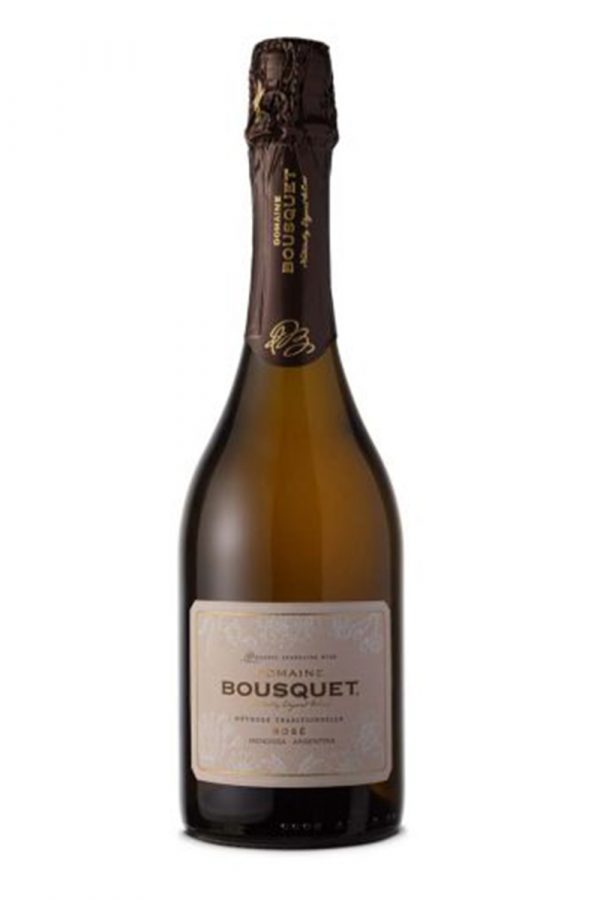 Domaine Bousquet Sparkling Brut Traditional Organic Rose
From own Vineyards in Tupungato, Alto Gualtallary. By the foothills of the Andes at4000 ft. altitude. The vineyards enjoy a marked thermal amplitude. Méthode Traditionelle (Champagne-style) sparkling wines produced with the second fermentation in the bottle. The blend is 75/25 Pinot Noir – Chardonnay for the Rosé. The Brut Méthode Traditionelle is fermented on lees in bottle 6 months.
Tasting Notes:
Light salmon color with soft delicate and long-lasting bubbles. Red fruits with strong cherry and raspberry aromas with citric and toasted bread notes. Elegant mouth feel with red fruit flavors and citric notes such as orange peel, with a pleasant and lingering finish.
Ideal to pair with fish, seafood and fresh dishes.