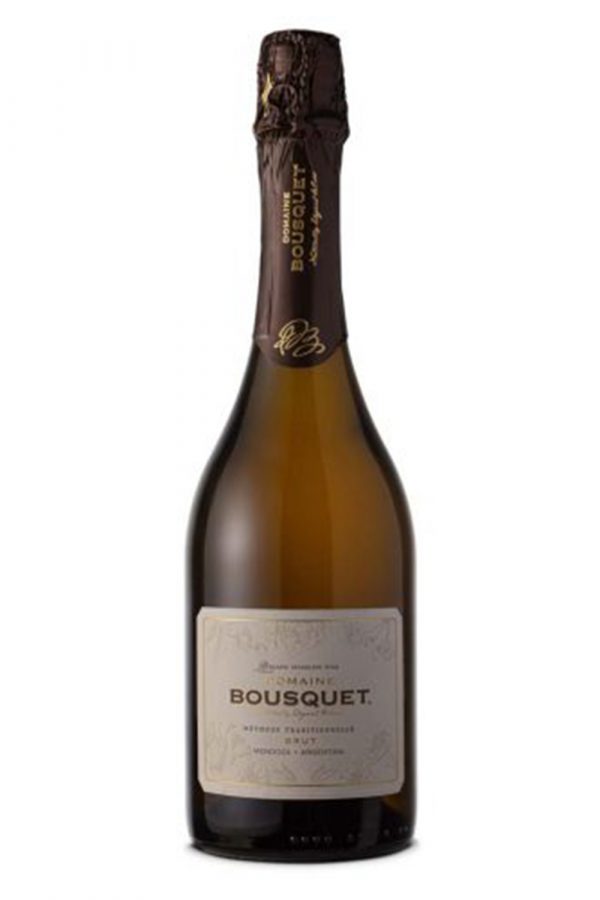 Domaine Bousquet Sparkling Brut Traditional Organic Blanco
From own Vineyards in Tupungato, Alto Gualtallary. By the foothills of the Andes at4000 ft. altitude. The vineyards enjoy a marked thermal amplitude. Méthode Traditionelle (Champagne-style) sparkling wines produced with the second fermentation in the bottle. The blend is 75/25 Chardonnay Pinot Noir. The Brut Méthode Traditionelle is fermented on lees in bottle 6 months.
Tasting Notes:
Yellow brilliant color with delicate bubbles. Rich tropical fruit aromas with strawberry, citrus, and floral notes. On the mouth, it shows notes of fresh fruits in combination a soft texture and a nice and persistent final.
Food Pairing: Ideal for Seafood, fish dishes such as salmon.